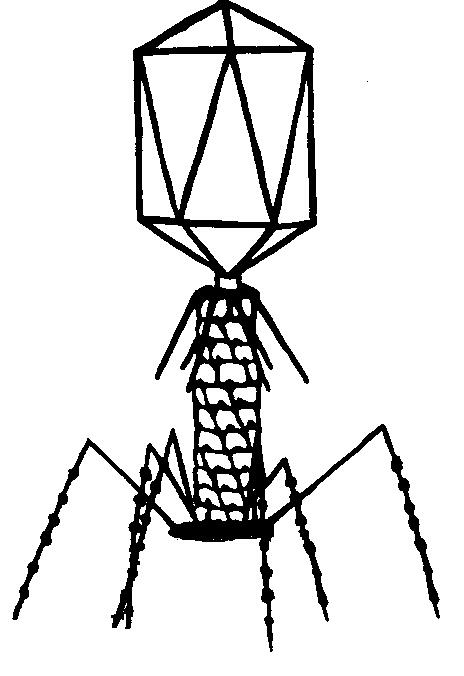 Can There Be Self Assembly? There is a creationist argument, due to William Paley (1805, Natural Theology. Late London ed. New York: American Tract Society) that a watch won't assemble itself from its parts. Are you familiar with the fact that bacteriophage T4 will do this? Bill Wood did some elegant experiments years ago on this (W. B. Wood Bacteriophage T4 assembly and the morphogenesis of subcellular structure. Harvey Lect. 753: 203-223, 1979.) He got headless mutants. He got tailless mutants. (They were suppressors, probably amber, so he could grow them on an amber suppressor bacterial strain. A suppressor strain contains a modified tRNA that reads amber stop codons.) He made extracts from the headless and tailless mutants. Alone they could not infect, but if you mixed them they would self-assemble and then be infective! He figured out an entire pathway of assembly from this method. So it is possible for things to self assemble, especially at the molecular level.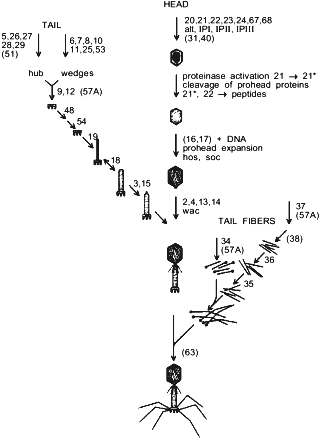 A picture of the assembly pathway is in REVIEW: Chaperones in Bacteriophage T4 Assembly, Figure 1.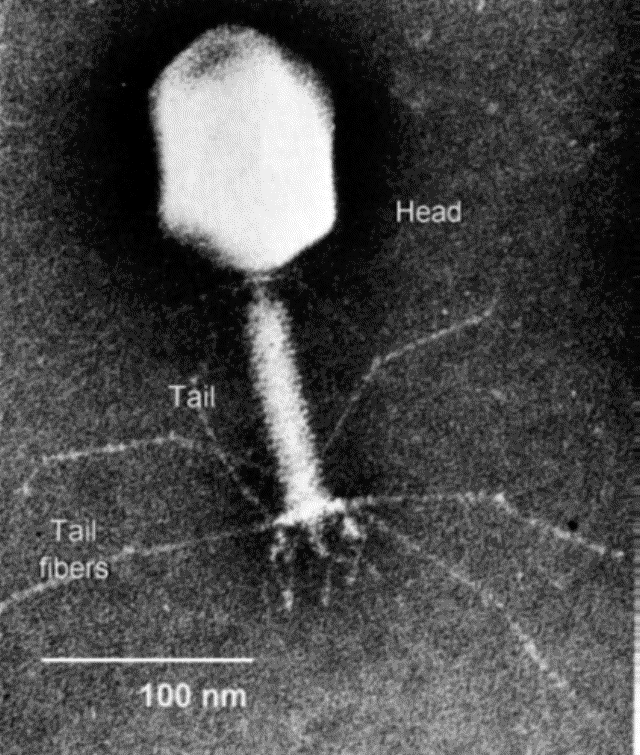 T4 Image
T4 pages:
How does one know when a result is due to such basic molecular binding forces, as opposed to something else?
--- Matt Insall (montez@rollanet.org)
1999 July 20
Since the entire sequence of T4 is now known, we have the sequences of all the parts of T4. One could make non-binding mutants in the proteins and sequence them to determine which amino acids are involved in the binding interface. One could get x-ray crystal pictures of the parts and see that they fit together nicely. (For the scientist this means that on the surfaces of the two molecules positive charges should match negative charges, van der walls surfaces are aligned, cysteines are covalently linked, hydrophobic pockets match hydrophobic residues, etc.) Then I would expect many of the mutants to be in the interface surface. I doubt that this has been done for all or even a few interfaces for T4 (it is not such a hot field these days!) but similar things have been done for zillions of other interfaces. (Look up fibritin in pubmed for an example. The latest is Biochemistry (Mosc) 1999 Jul;64(7):817-23 The carboxy-terminal domain initiates trimerization of bacteriophage T4 fibritin. Letarov AV, Londer YY, Boudko SP, Mesyanzhinov VV)
A few days after answering this question, I came across this beautiful example: Proteins 1987;2(4):273-82 , Clustering of null mutations in the EcoRI endonuclease. Yanofsky SD, Love R, McClarin JA, Rosenberg JM, Boyer HW, Greene PJ.

New explanation [2000 Feb 3]: In this work, the enzyme EcoRI was used. This protein cuts DNA. If it is free in a bacterial cell, it will destroy the cell's DNA. So how do the bacteria live with it? They have another enzyme that modifies the DNA at the same place that EcoRI cuts. So what these people did was start with a bacterium that had neither enzyme. They put the gene for EcoRI on a ring of DNA and then made random mutations in that ring. This made variations of EcoRI. They then put the variations into cells without any protection. Of course if the EcoRI still worked it would kill the cells. So the only cells that survived had mutations in the EcoRI. The neat result is that they found two kinds of mutations. One was at the surface between the protein and the DNA and the other was at the protein-protein surface. This protein binds to itself, like a yin-yang symbol

. The curved line where the two sides join is the "protein-protein" interface, and this is were the second class of mutations appeared. So here is a pretty experiment where most mutations were just where one would expect, at the interface. It demonstrates clearly that we understand the molecular binding forces that Matt Insall was asking about.
Obviously generating such extensive data takes an incredible amount of painstaking work, but I'm sure you could find some other elegant ones (including the EcoRI/DNA cocrystal structure) in the Protein Data base. In particular, when I was searching for the EcoRI structure, I came across the structure of one of the subunit interface mutations Ed144 (i.e. probably Gly144) found in the above report. So this example is getting nailed down very solidly.
---