Information Theory Primer in Italian
Simone Baldi, a student in Computer Sciences at Milano State University has translated Tom Schneider's Information Theory Primer into Italian.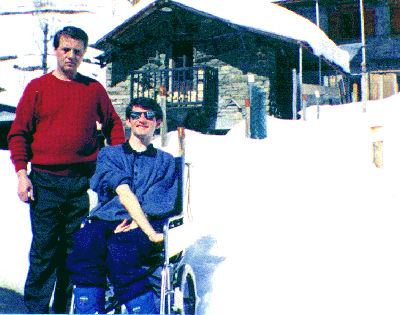 Simone Baldi (seated) with his father Roberto Baldi at a chalet located in a very little town called Champorcher in the Valle d'Aosta region on the North-West of the Italian Alps.

Simone Baldi
via L.B. Alberti 8/d,
20092 Cinisello Balsamo
Milano, Italy
E-mail: sbaldi@ecs.net
1996 Feb 29: received original doc file.
2002 Oct 10: Venky Nandagopal (venky@socrates.Berkeley.EDU) was kind enough to convert the file to pdf and ps: primer-nandagopal.pdf primer-nandagopal.ps.
2004 March 15: Escape from Microsoft at last! In 2003 Oct 11 I made a version of the primer in openoffice.org format: PRIMER.sxw.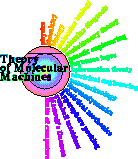 Schneider Lab
origin: before: 1996 April 2
updated: 2011 Aug 23