Scientific Evidence that Masks Reduce SARS-CoV-2 Transmission:
Peer Reviewed and Published papers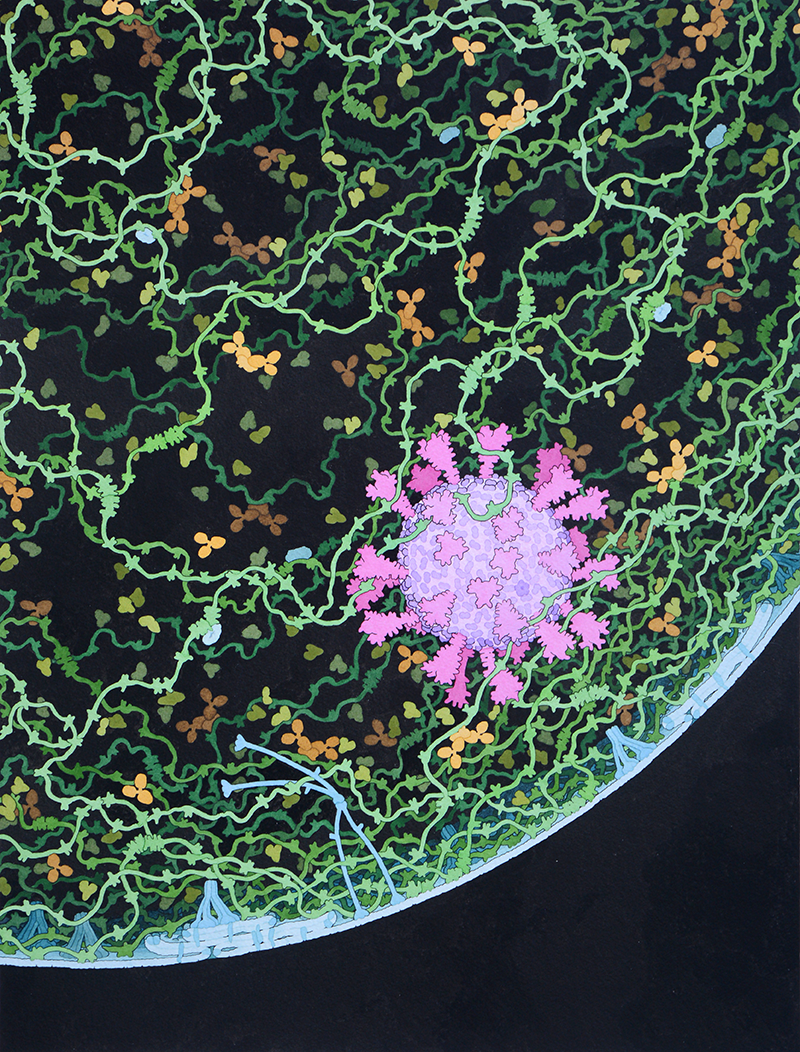 There are now a number of peer reviewd published scientific papers that demonstrate that wearing masks works to reduce SARS-CoV-2 Transmission. If you do not believe this, then:
RESEARCH THE SUBJECT!
READ THE SCIENTIFIC PAPERS!
DO YOUR OWN EXPERIMENTS!
PUBLISH YOUR OWN PAPERS!
Otherwise, please stop making a fool of yourself in public.

If you are not familiar with how science works read:


Note: If you find errors on this page (broken links, misspellings etc) please report them to me.
Videos
Bill Nye explains masks and why you should wear them.
COVID-19 and Influenza Dr. Fauci discusses the status of the COVID-19 pandemic; Dr. Taubenberger discuses the status of the emerging influenza season, as well as the 1918-1919 flu. Tuesday, January 12. (link after it is over)
Scientific Publications
Preprints
Preprints are publications that have not gone through peer review. They may contain flaws or they may be fine. I will try to locate the final publication when possible.
News
NEWS: Nature NEWS FEATURE 06 October 2020
Face masks: what the data say
The science supports that face coverings are saving lives during the coronavirus pandemic, and yet the debate trundles on. How much evidence is enough?
NEWS 2020 Oct 29 'Natural experiment' paints clear picture: Masks work.
NEWS: A room, a bar and a classroom: how the coronavirus is spread through the air Demonstration of how COVID-19 is spread. Reported 2020-10-28.
2020 Oct 29
NEWS: An analysis of three Covid-19 outbreaks: how they happened and how they can be avoided Demonstration of how COVID-19 is spread. Reported 18 jun 2020 - 02:34 EDT.
2020 Oct 29
NEWS COVID-19 Outbreak at an Overnight Summer School Retreat - Wisconsin, July-August 2020
MMWR: Morbidity & Mortality Weekly Report. 2020 Oct 30

What is already known about this topic?
SARS-CoV-2 can spread rapidly in congregate settings such as overnight camps.
What is added by this report?
During July 2-August 11, 2020, a COVID-19 outbreak at an overnight high-school retreat likely began with a single student who had received a negative SARS-CoV-2 molecular test result <1 week before the retreat and led to 116 (76%) diagnosed COVID-19 cases among attendees

Summary: Kid gets tested, is negative, catches it, NO MASK, NO DISTANCING ... gives COVID-19 to 116 other people!!!
NEWS: Covid-19 becomes personal in a South Dakota town as neighbors die and the town debates a mask mandate
"Maskless residents walk past storefronts in Mitchell, S.D., on Nov. 22. A day later, the city council voted on a citywide mask mandate." (KC McGinnis for The Washington Post) By Annie Gowen December 9, 2020" 2020 Dec 10
NEWS Military-grade camera shows risks of airborne coronavirus spread 2020 Dec 11

NEWS Scientific Brief: Community Use of Cloth Masks to Control the Spread of SARS-CoV-2 CDC Nov. 20, 2020. This report has 45 references to teh scientific literature. 2020 Dec 12

Links for Research
To do your own research, you can go to PubMed Central which provides full peer reviewed scientific papers. Peer reviewed means it has gone through the fire of other scientists scrutinizing it. The papers are fully available for you to read.
PubMed contains abstracts and links to all biomedical papers. Unlike PubMed Central some may be behind "paywalls". Here are example searchs:

google:
masks work
https://www.google.com/search?&q=masks+work
Legal Rules
Jailed for not wearing mask in South Africa. SOME countries are doing the right thing! Jan 1, 2021, Koolo Hinde TV.
Example Scams and Lies
The Rachel Maddow Show. "It is not true that 85% of people who wear masks get Covid. That is absolutely bunk." (See the video)

Original CDC SCIENTIFIC report: https://www.cdc.gov/mmwr/volumes/69/wr/mm6936a5.htm
Original scam NOT SCIENTIFIC report: https://jordanschachtel.substack.com/p/cdc-85-of-covid-19-patients-report
Explanation of how the SCAM worked as given in the comments on that page:

Alanso18 min
The report findings are being distorted to support the dangerous whining about mask weating[sic]. The study specifically pointed out that all of those testing positive had participated in activities where mask wearing was not possible or adhered to, such as dining out (50%) gymn, church, bars, etc. In other words, NOT wearing a mask on those occasions caused the infection, despite wearing 85% wearing masks regularly outside tyese activities. Distorting facts is a common propoganda technique that fools those who allow others to define information for them, rather than investigate for themselves. Read the CDC report, it in no way states that masks are ineffective.

FALSE CLAIM: Masks Don't Work: A Review of Science Relevant to COVID-19 Social Policy by Denis Rancourt

Denis Rancourt at Wikipedia

"Rancourt is a recognized scientist but is more widely known for his confrontations with his former employer, the University of Ottawa, over issues involving his grade inflation and "academic squatting," the act of arbitrarily changing the topic of a course without departmental permission."

A Complete Debunking of Denis Rancourt's Mask Don't Work David Kyle Johnson, July 2020
Humor
---
Tom Schneider's Home Page
origin: 2020 Oct 15
updated: 2021 Jan 14

---