Jim Misner
Sharing Past Lives is dedicated to sustaining the memory of artists we knew and wish to honor by sharing memories of their lives.
If you have a memory of these artists or picture or two to share please send them to Don Dunsmore at hummer@fred.net and we will add them to the site.
---
In Memory of
James L. Misner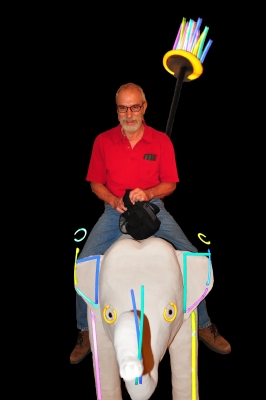 October 5, 1955 - February 9, 2011
---
James L. Misner, 55, of Union Bridge, died Wednesday, Feb. 9, 2011, at his home after an extended illness.
Born Oct. 5, 1955, in Cambria County, Pa., he was the son of Joyce Webb Misner of Hanover, Pa., and the late Raymond L. Misner. He was the husband of Ruthie A. DeLaVergne Misner, his wife of 33 years, and proud father of Jesse D. Misner.
He is survived by a sister, Helen Silva, and husband James of Concord, N.C.; and three brothers, Walter Misner and wife Diane of Nanty-Glo, Pa., Randy Misner and wife Karen of Hanover, Pa., and Steve Misner of Ephrata, Pa. He was preceded in death by a brother, Russell Misner, in 2008.
Jim graduated from Blacklick Valley High School and Indiana University of Pennsylvania. He served in the U.S. Navy from 1973 to 1977. He was an artist/woodworker and a faculty member at the Delaplaine Visual Arts Education Center in Frederick.
A celebration of life party will be held from 4 to 7 p.m. Sunday, Feb. 13, at the Delaplaine Visual Arts Education Center, 40 S. Carroll St., Frederick. In lieu of flowers, please take your most cherished friend to an art event.
On-line condolences may be offered to the family at Hartzlerfuneralhome.com.
---
Celebration of Life Party
The party seen below was held in Jim's honor on
Sunday, February 13,2011, 4:00 - 7:00 P.M.
The Delaplaine Visual Arts Education Center, Frederick, MD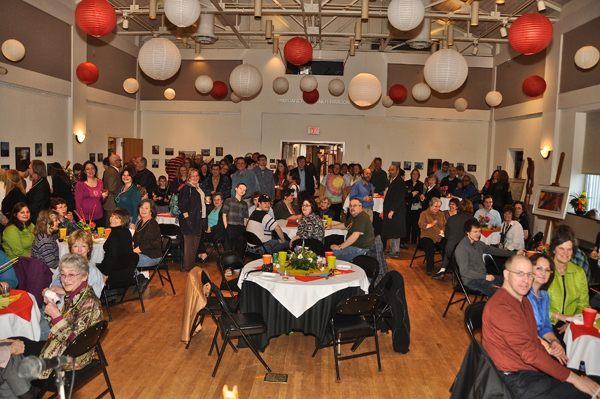 "Say not in grief:
'He is no more.'
but live in thankfulness
that he was."
~~Hebrew proverb
---
On May 1, 1977 Jim and I were married in a beautiful outdoor ceremony at my parents home in Vienna, Virginia. It was a gorgeous Spring day and the beginning of a chapter in our lives that we knew would be very special. Surrounded by friends and family we promised each other we would be friends, lovers, and parents of our children forever.
How very young and optimistic we were and yet our love for one another and for our child Jesse has continued to grow and flourish. We have had wonderful friends and awesome experiences that molded us and shaped us into the individuals and the couple we have become.
Jim, the Artist, always saw the world as a unique and amazing place and his art speaks to his reverence of life, love, and beauty.
I will always have Jim in my heart and I feel his presence in our son, our home, and the art he created. I love you Jim Misner!
Ruthie Misner
Feb. 16, 2011
---
I am profoundly sad that such a wonderful, talented man has been taken from us much too early. I am also sad that we lost track of each other over the years. I will always remember him as a young lad as well as the fun, and sometimes difficult, times we experienced growing up together in Pennsylvania. My deep felt sympathy to family and friends. I know he will be missed.
Sally Smith (Cousin)
Monroe, OR
Feb 14, 2011
---
Ruthie,
My condolences on your loss. I hope the loving memories will help you cope.
Garth Rosenberg
Frederick, MD United States
Feb 14, 2011
---
I can not express how sorry I am for your loss of Jim...I will remember him and all of our hours together forever..
Buz Woodward
Middle River, MD
Feb 14, 2011
---
My thoughts and prayers continue to go up for you, Jesse and your family. I am so happy to know that you were there with Jim when he went to spend eternity with God. I will continue to pray that God will look after you and Jesse. I am still only a phone call away if you need someone to talk with.
Remember, weeping may endure for a night, but joy cometh in the morning Psalms 30:5. I love you.
Brenda Pittman
Baltimore, MD
Feb 13, 2011
---
Ruthie
I am so sorry for your loss. Our thoughts and prayers are with you, your son and entire family.
James McGowan
Charlottesville, VA
Feb 13, 2011
---
Our thoughts and prayers are with you, Ruthie and Jesse. We are confident Jim continues to count you among his most precious blessings in this life. Donna and Jeff are with you in spirit too from Chicago. With love always.
With love, Your big sister & brother-in-law -- Godmother-Aunt & Uncle, Mary & Joe
Mary & Joe Horvath
Rocky River, OH
Feb 12, 2011
---
Our sincere condolences goes out to Ruthie and Jesse Misner, upon their loss of their husband and father, Jim. Although I didn't get to know him as well as I should, I appreciated all the commitment and work he gave to the DVAEC. His skill and craftsmanship provided the center with several beautiful wood pieces of needed furniture. They will forever be a valued memory of Jim, to those who continue the volunteerism for the center and community. God bless Jim.
Carroll Kehne
Past President, DVAEC
Donna and Carroll Kehne
Stevensville, MD
Feb 12, 2011
---
My most vivid and happy memories of Jim are of him as a gracious and generous host at the beautiful home that he, Ruthie & Jesse share. Whether it be Independence Day celebrations complete with fireworks as dark fell, parties to celebrate Jesse's milestones, or smaller gatherings of friends to share wine and cheese and shoot the bull, Jim is forever etched in my mind as the consummate host.
I remember fondly the time we attended the 7 on 75 event a couple of years ago, stopping by his shop to see his art and talk to him about it. He simply lit up when introducing us to his artwork. More, he encouraged me to do more with my papercrafting and explained how artistic outlets bless both the artist and the viewer/purchaser/giver/receiver of the art created.
Jim is already sorely missed, but his memory will make me smile until we meet again....
Much love from the Weavers
Margie Weaver
Mt. Airy, MD
Feb 12, 201
---
I remember the first time I saw a work by Jim Misner. It was his "Tribute to Time" (Delaplaine, 1993). It would be a dozen years later before we would meet and I would have the pleasure to discover that the creator of these highly intelligent, sophisticated wood sculptures was actually very down to earth and approachable! His art and his teaching were priceless gifts to this community.
Margaret Dowell, Phd.
Feb 14, 2011
---
Dear Ruthie,
As I sit here at the gorgeous desk that Jim built for us, I can just picture his smile. My husband and I are so sorry to hear of his passing away. He truly was a wonderful guy, and we are better for having known him. We will always see him in the beautiful work that we treasure and thus an important part of our home and lives.
Our very best to you and your family,
Sandy and Steve Chameides
Feb 21,2011
---