Biological Information Theory
and
the Theory of Molecular Machines
by Tom Schneider
toms@alum.mit.edu

orcid.org/ 0000-0002-9841-1531
Google Scholar
Exaly rankings
Biological information theory is the application of Claude Shannon's information theory to biological patterns and states.

Bits measure biological conservation!

Claude Shannon said:
and

and so now we have reliable digital communications!
If you want to understand life, don't think about vibrant, throbbing gels and oozes, think about information technology.
--- Richard Dawkins, The Blind Watchmaker, 1986, Norton, p. 112.
The grand Question which every naturalist ought to have before him when dissecting a whale or classifying a mite, a fungus or an infusorian is "What are the Laws of Life" -- Charles Darwin B Notebook B229
Note: These pages use two addional windows, a glossary and references. You can use frames in the bar to the left or launch them separately by clicking on these links. Once you have launched the windows, you can instantly look up papers or get glossary definitions. You can try this with the icons to the right in the green bar.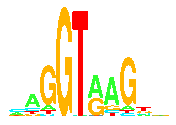 Sequence logos
were invented here!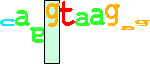 Sequence walkers
were invented here!


Evolution -
how DNA gets information!

Sphere packing -
biological states!


Molecular efficiency -
a measure of biological states